Main content starts here, tab to start navigating
About Us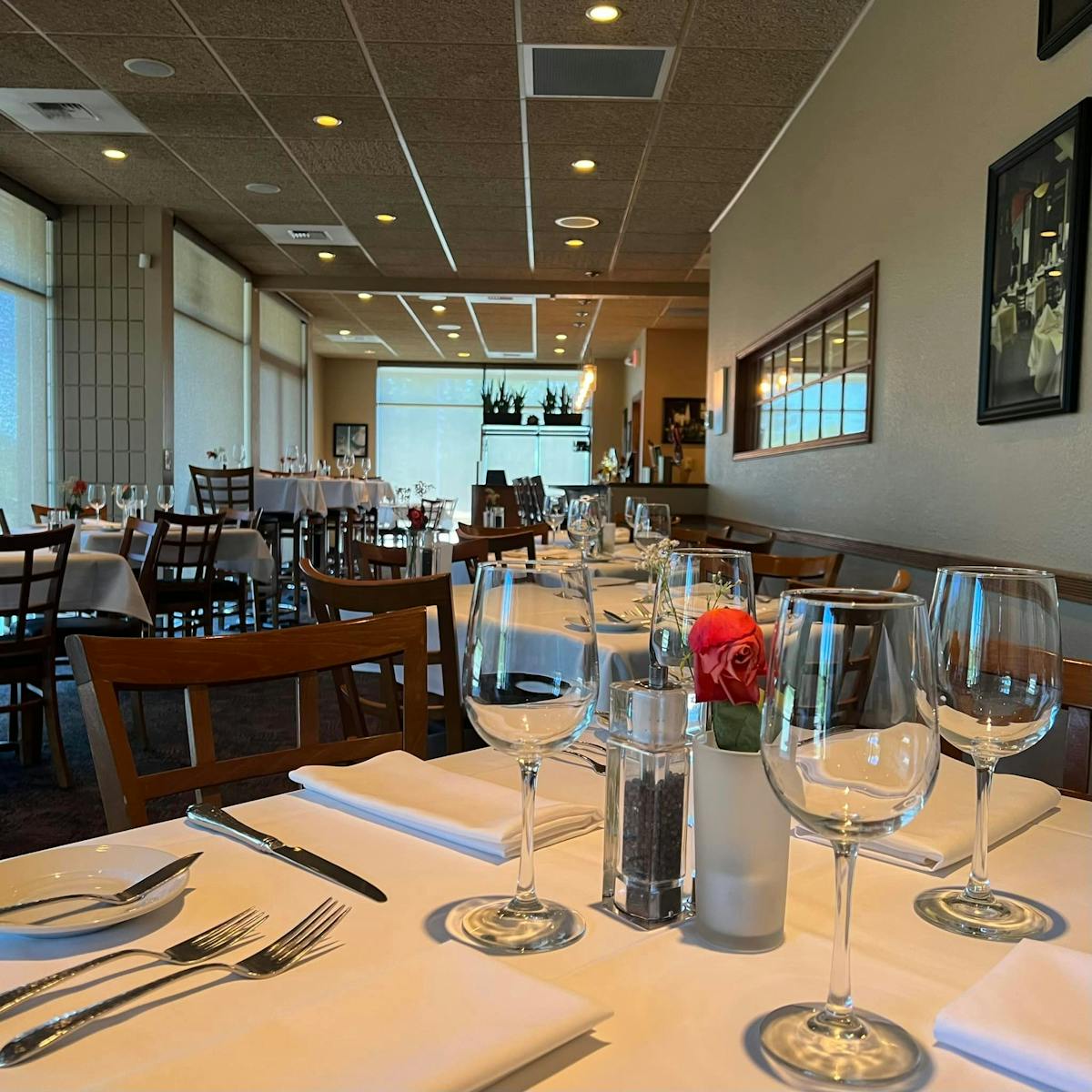 About Kincaid Grill
At Kincaid Grill, you will find the finest in food preparation and uncompromising service. Kincaid Grill is located in a quiet West Anchorage neighborhood which lends itself to its unique sense of personal touches. Kincaid Grill is well known for being one of the finest restaurants in the Anchorage area for its quality preparation of what we call Alaskan Regional cuisine. Combining simple flavors and concentrating on the ingredients at hand, we strive for the ultimate dining experience.
Chef Drew
Chef Christopher "Drew" Johnson began his cooking career at a young age growing up in the northwestern Alabama town of Russellville where he worked for his family-owned regional BBQ restaurant "The Speedy Pig". At an early age, Chef Drew began developing his passion and work ethic, both so very important elements of his chosen career.
After moving to Alaska in 2005, Chef Drew worked in various concept restaurants while attending the University of Alaska's Culinary Program.
In 2008, Chef Drew began his tenure at Kincaid Grill starting in the Sauté / fish station. During Chef Drew's first two years, his own self-starter attitude quickly developed his proficiency in all facets of both the dining room and in-flight catering operations. Chef Drew's unparalleled passion for food and his consistent focus and drive earned him a promotion to Executive Chef and later becoming full owner of Kincaid Grill.
After a few short months, when the opportunity presented itself, Chef Drew was promoted without hesitation to Executive Chef overseeing all restaurant and catering activities.
Chef Al Levinsohn, who originally founded Kincaid Grill, writes, "I have never worked with a chef with the drive, respect, and passion for the Culinary Arts as I have with Chef Drew. His pallet for pairing flavors and textures, his professional approach to his staff, and his compassion and genuine service attitude to our guests makes me proud to have him represent Kincaid Grill.
Chef Drew's accomplishments include participation in several cooking competitions and fundraising events. Chef Drew has been Guest Chef on both television series, What's Cooking with Chef Al and Cooking AK with Chef Patrick Hoogerhyde. Chef Drew has been featured in editorials both for Alaska Seafood Marketing Institute as well as Alaska Magazine. In 2014 Chef Drew was a contestant on the popular Food Network TV show "Guy's Grocery Games".
Chef Drew has also worked on projects with Alaska Seafood Marketing Institute, Foodable Network, C-CAP, and Long Beach Community College, in a collaborative effort to promote fresh frozen seafood and sustainability. Most recently Chef Drew was invited to The Great American Seafood Cook-Off 2018 to represent the state of Alaska in a national seafood cooking competition.
Chef Drew is also a Chef Rotisseur member of the prestigious Chaine des Rotisseurs, the world's oldest and largest food, and wine society.